Further art discussions and notifications for the artwork of Sam Thorp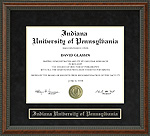 So… some little number crunchers took a look at the average earnings for certain degree holders in such areas as:
-Recent graduate employment
-Experienced graduate employment
-Recent graduate earnings
-Experienced graduate earnings
-Projected growth in total number of jobs, 2010–2020
…. and low and behold …. some areas make more money than others.
now this could mean many things but the article decided to interpret it to mean that some college majors are "worthless".
Source:
http://www.thedailybeast.com/galleries/2012/04/23/the-13-most-useless-majors-from-philosophy-to-journalism.html#slide1
Of course you can also interpret the data in lots of other ways too:
Money does not equal happiness or all definitions of success.
or
Colleges have failed to prepare these students to fully succeed and reach their potential.
College may be one of the worst places to learn how to be an artist. It doesn't mean that Art is not worth learning about.... or it's not worth it to make art. It's kinda like the desert is the worst place to learn how to swim. College is an intellectual, creative desert to the potential artist. And better yet, this desert will set you back $30,000 to $50,000 in debt. You know how many art supplies you could buy with that?
I've addressed my thoughts in colleges and art schools here:
http://samthor.blogspot.com/2011/12/so-i-wanna-go-to-art-school.html
There is serious concerns over the current cost of higher education.
And i have to agree that with technology, the price should be coming down… not going up.
Is it really worth it to spend that much money, go into that much debt, and only get so much in return?
http://www.youtube.com/watch?v=iQpodOX4-7Q&feature=related
Labels: art education, art schools, mfa, schooling